BT-611M Sarsat Beacon Tester
BT-611M Beacon Tester is designed for high accuracy and resolution measurements of the full set of beacon signal parameters to check its compliance with the ones, specified in C/S doc. T.001, T.007. The tester is successfully used for Cospas-Sarsat type approval certification process. It is professional specified test equipment for beacon manufacturers or test laboratories, service centers.
According to requirements of Maritime Administrations, there is a necessity for next inspections of EPIRBs after receiving of type approval. The problem is a complexity of the basic beacon signal parameters, which could not be measured with the simplified handheld testers. The most complicated for measuring and the most important for reliable communication to satellite and accurate position calculation are the frequency stability and phase modulation parameters. As a rule they require specially designed equipment in addition to standard measurement instruments (spectrum analyzer, frequency counter, etc.) which are not usually available on a ship board.
Beacon tester BT611 allows to perform not only control tests, but also the comparing evaluation of different EPIRBs parameters.
When using BT611 you only have to connect it to PC. All basic parameters including mentioned ones will be accurately tested.
The BT611 is easy-to-use unique COSPAS/SARSAT beacon tester designed for high accuracy and resolution measurements of the full set of beacon signal parameters to check its compliance with the ones, specified in C/S doc. T.001, T.007.
It is upgraded version of 601 model, which was successfully used as a test-bench equipment at approved by COSPAS/SARSAT laboratory (Sevastopol, Ukraine).
The instrument integrates two independent amplitude and frequency measurement channels for 406.025MHz and 121.5MHz beacon transmitters. Any IBM-compatible computer could be connected to the instrument RS-232 port. Measurement functions and displayed results formats (graphics or tables) are selected from the computer keyboard and soft-key menus.
You can visually check frequency and phase behavior inside the burst during CW preamble and when it is modulated, statistical frequency stability parameters and, as a useful option to COSPAS/SARSAT requirements - rms frequency variations between the bursts. All specified burst and modulation time intervals are displayed.
Because of used new patented method of PSK signals processing, time, frequency, and phase measuring channels do not require any calibration. Their accuracy depends on reference oscillator stability only, which is appreciated by manufacturer as 1.5*10-7 in 10 years.
The instrument provides high stability results when used for laboratory or field beacon tests.
The BT-611 is type approved by Veritas Bureau and has wheel mark. It's recommended for organizations/companies that provide any services of EPIRBs. Also it can be efficiently used in EPIRB manufacturing process for final product tests.
The main accuracy features
Parameters to be measured
C/S required accuracy
BT611 accuracy
406 MHz channel
Frequency stability
1*10-10
5*10-12
Nominal frequency
+-100Hz
+-50Hz
Inside burst Frequency shift
-
0.1Hz
Modulation index
0.04 rad
0.006 rad
Modulation rise and Fall times
+25 ms
+10 ms
Bit rate
0.15%
0.05%
Power (when directly connected to the beacon)
10%
5%
121,5 MHz channel
Carrier frequency
-
+-10 Hz
Max. and min. Sweep Audio frequency
-
< 10%
Modulation index
-
+-20%
Peak power
-
+-10%
Operating environment:
- operating temperature 10...45°C;
- relative humidity up to 70% at 45°C.
Storage conditions:
- temperature -40...70°C;
- humidity up to 90% at 60°C (non condensing).
Weight:
net - 2 kg;
gross - 2.2 kg.
Dimensions:
main unit - 254x260x65 mm
antenna (when assembled): height - 25 mm, bottom diameter - 260 mm
No files avaliable for this product.
Other Products

Galileo Reference Beacon Generator BG-105 / BG-102 is high-precision simulator of Cospas-Sarsat emergency beacon messages (EPIRB, ELT, PLB operating in 406MHz frequency range). Device allows to simulate up to five/two simultaneously operating beacons with messages overlay in time. The generator is intended to operate under PC control to provide the customization of main parameters of each simulated beacon on every of five channels by means of terminal program.

Cospas-Sarsat Distress Signal Homer Receiver is specially designed for 406MHz emergency radio beacon signals detection, reception, verifying, decoding and positioning. It is a wide range ground/mobile real-time COSPAS-SARSAT signal decoder designed to locate and verify emergency distress signals sent by any 406MHz beacon in local search area.

AIS (AIS-SART) Tester Pro Lab is designed for laboratories and manufactures of AIS and AIS-SARTs. The AIS Test Set is intended for verification AIS and AIS-SART parameters in real time with saving all received data. Designed in accordance with ITU-R M-1371-3, IEC 61993-2, IEC 61097-14.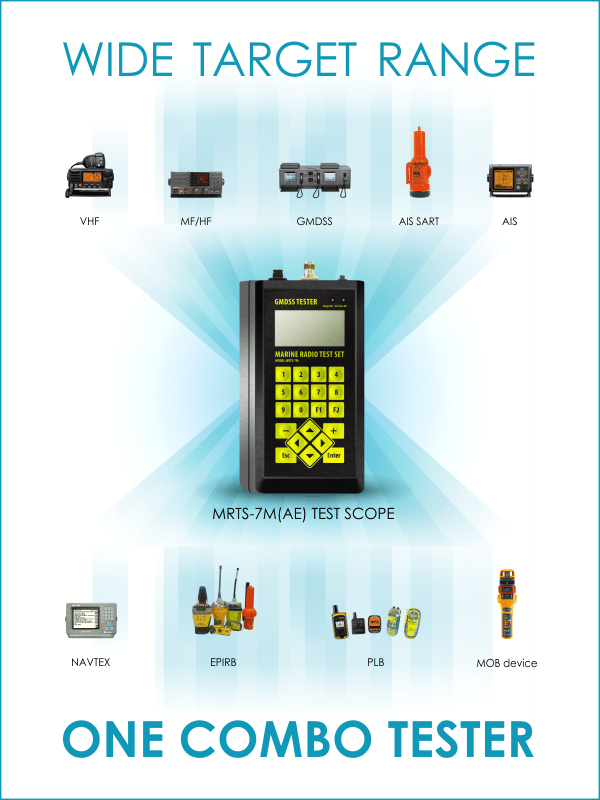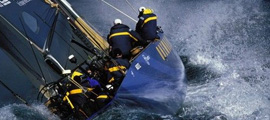 Our company has developed completely new maritime safety equipment AIS-SART Musson - 502A, which operates in A and B VHF AIS channels.
Also we manufacture float Free Satellite Emergency Position Indicating Radio Beacon (EPIRB) under the IMO requirements for COSPAS-SARSAT system, a mandatory item in the GMDSS (Global Maritime Distress Safety System). Certified and type approved.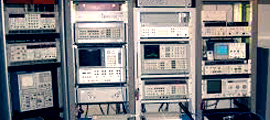 We offer special equipment that mainly used by laboratories or manufacturers for quality control in production.
High accuracy professional 406MHz BEACON Tester BT-611M indended to check beacon compliance with the requirements, specified in C/S doc. T.001, T.007. AIS-SART Tester Pro Lab Tester is device used for verification of AIS and AIS-SART parameters in real time.
GALILEO REFERENCE BEACON GENERATOR BG-105/102r is high-precision simulator of Cospas-Sarsat emergency beacon messages.